The aim of the Innovation 20/20 Series is to showcase teaching innovations in the College of Education, and share ideas about how the "Big I" and "little i" innovations are taking place at the largest College of Education in the nation. Recognizing how important a commodity time is in our lives, each session consists of a focused presentation of only 20 minutes sharing a specific innovation, followed by 20 minutes of discussion and interactive engagement with the topic. If your schedule does not allow to be present during the talks, please visit the links below to view the video archive of the presentations.
Spring 2015
Dr. Nathan Jenkins
Friday, March 20, 2015
10am 631 Aderhold
Department of Kinesiology (Exercise Science)
A Flipped Class Experiment (n = 1): Trial Run in an Exercise Science Course
The 'flipped classroom' approach involves moving content delivery outside of the classroom, and using in-class time to focus on the information processing part of learning (synthesis of ideas, problem-solving, etc.). The method has been used for many years in some disciplines, particularly in the humanities. This presentation will provide a personal account of its implementation in an exercise science course, including summaries of what has and has not worked, and some strategies for the future.
---
Fall 2014
Dr. Ilse Mason
Thursday, November 13, 2014
2pm 631 Aderhold
Department of Kinesiology (Physical Education)
Online Walking: From Oxymoron to Reality
"Traditionally, physical education courses take place in a face-to-face setting and because of their nature, present unique challenges when transforming them into an online format. In this presentation, I will share how an online walking course was created and elaborate on the role of technology in this course."
---
Dr. April Galyardt
Thursday, October 23, 2014
2pm 631 Aderhold
Department of Educational Psychology (Quantitative Methods)
It's the Little Things
"Innovations can be flashy and obvious or they can be subtle and unobtrusive. I've incorporated changes of both sorts, and have often found that the subtle changes have a greater impact on student learning."
---
Spring 2014
Michelle M. Falter
Thursday, February 27, 2014
English Education TA and Supervisor
Department of Language and Literacy Education-RWCLDL
"Show and Tell 2.0: Connecting with our Past, Present, and Future"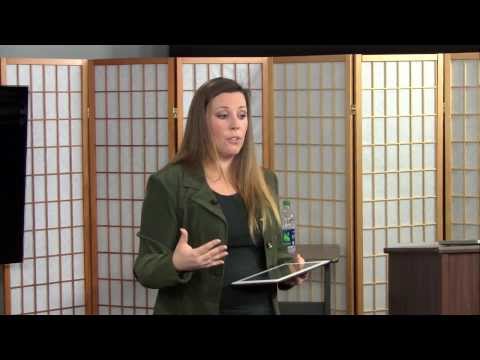 Technology and social media platforms today have advanced to a point that they allow pre-service teachers various outlets for "showing and telling" their insights, expertise, questions, and stories of what it means to teach in new and interesting ways. In this presentation, I will describe several tools that I use with my undergraduate pre-service teachers to help them 1) reflect on their past experiences, 2) collect, share and discuss ideas with their colleagues, and 3) make connections to their future students.
---
Fall 2013
Stacey Kerr
Thursday, November 14, 2013

"The World Isn't Flat, But Our Teaching Methods Might Be!"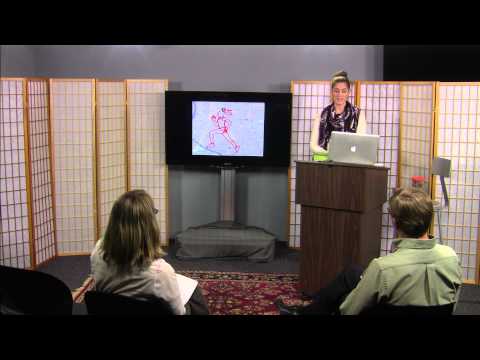 In the wake of great technological innovation, maps of our world continue to be redefined. Maps are no longer just the dusty piece of paper on the classroom wall – they are active and compelling visuals that can help you and your students with problem solving, understanding, and engaging with technology. This talk discusses why working with maps is important, and how you can easily incorporate spatial thinking into your classroom practice.
---
Dr. Deanna Cozart

Thursday, October 17, 2013
"Facilitating Personalized Learning in Online and Large Classes"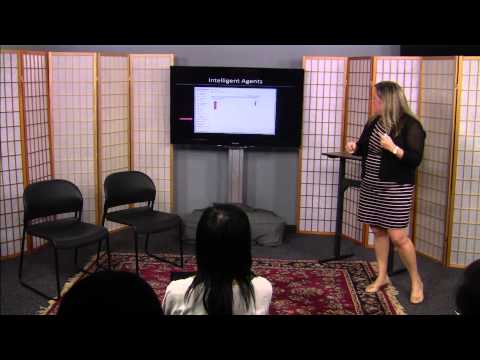 In my courses, we consider how individual views on diversity influence what you do in the classroom, how your teaching practice creates possibilities to further opportunities for disenfranchised groups, and finally how the issues discussed in class can expand your understanding of diversity and the possibilities for change. This is no small task, particularly in online and large classes (greater than 30 students) where there is limited instructor-student interaction. In this session, I will demonstrate specific strategies that I have found helpful in online and large classes to get students more invested and involved with the course content and facilitate more meaningful learning experiences.

---
Dr. Kevin McCully & Hui-Ju (Zoe) Young
Thursday, March 28, 2013
"Academic-Community Partnerships to Enhance Student Education and Wellness of Disabled/Injured Populations"
In this presentation, we will share our idea and establishment
of a wellness class for individuals with disabilities. The class utilizes the idea of using student wellness coach approach as a way to build partnerships between the academia and the community. The goals of the wellness class are to 1) provide valuable hands-on patient experience that will better prepare UGA students for future professional training in the field of healthcare; 2) offer an affordable and sustainable wellness program that serves as a motivational and educational resource to help people with disabilities adopt a healthy lifestyle. We will discuss our instructional experiences and how the class has been evolved over the three semesters that has been taught.
---
Dr. Sylvia Nogueron-Liu

Thursday, March 21, 2013
"Life after Teaching with Tech #EpicFail Moments: The Paper/Screen Balancing Act"
In this presentation, I will share my rationale and theoretical foundations to engage students in the use of digital tools in courses related to literacy instruction. My goals usually include the critical examination of such tools, as well as dialogue and reflection about the affordances of technology in the classroom. Implementing these goals requires hands-on experience in both face-to-face and online interaction, as we navigate and try out applications and online platforms. I have found that an important part of this process is to carefully examine those moments when things just don't work. Or when we can't make them work. I will share some insights on the shifts in my instruction and planning after debriefing and troubleshooting, as I try to maintain a balance and well-informed choice of print-based and screen-based activities and materials.
---

Fall 2012

Dr. Jim Garrett
Wednesday, November 28, 2012
10:30am, 631 Aderhold
"Thinking about Thoughts in the Classroom" [click title for video]
In this presentation I elaborate on a conceptual model, an illustration, of how thoughts "move" in a classroom. In my teaching I attempt to invite students into conversation with practices, theories, each other, and me. The hope is that in these conversations students have the opportunity to find new ideas about teaching and learning. Within classrooms, though, what ideas get heard? Which do not? Which ideas move a conversation forward? Which ideas lead to new ideas? And, what is the teacher's role with, through, and around these ideas?
---
Dr. Lew Allen
Wednesday, November 7, 2012
12:00pm, 631 Aderhold
In my class syllabi I state my classes are highly interactive. However, student interaction is the bare minimum of what I'm shooting for. I don't want polite, safe interactions. I want memorable interactions that open students' hearts and minds to different ways of feeling and thinking. In this session we will discuss strategies and activities that have the potential to create the type of classroom environment that facilitates a climate that encourages and facilitates students' efforts to engage each other and me in meaningful, transformational ways.
---
Cory Buxton
Wednesday, October 24, 2012
A number of years ago I became frustrated that the kinds of final exams or final projects that I would use in my classes were not giving me a clear picture of how my students were able to apply what they had learned to their thinking about who they wanted to be as teachers. I decided to try using a mock job interview format as a way to push my students to describe how they could make authentic use of what they learned. Students routinely tell me two things about the experience: 1) it scared them and made them study, and 2) it was the most valuable learning experience in the course.
---
Nancy Knapp
Wednesday, October 3, 2012
Many scholars have characterized the "apprenticeship of observation" as a "pitfall" to be avoided or a barrier to be overcome in preservice teacher education, but directly challenging students' experience-based beliefs often leads to resistance, making students feel discounted or disrespected. In this session, we look at several ways that reflective journals can be used to help early preservice teachers non-threateningly confront their often unconsidered assumptions about teaching and learning, so that their shared life experiences become a resource for, rather than a barrier to, their developing understandings.
---
 Amy Parks
Wednesday, September 26, 2012
Although considerable evidence suggests that students learn more when they engage with others, often groupwork tasks devolve into unrelated conversations or result in one or two people taking over. This talk, grounded in sociologist Elizabeth Cohen's work on status, discusses particular strategies for designing and implementing intellectually engaging tasks in which all students learn and participate.
Spring 2012

Mark Vagle
January 31, 2012
Modeled after "speed dating", speed theorizing serves as an opportunity for learners to engage with one another in concise, focused theoretical conversations. I have found that, at times, students come into courses feeling as though theoretical concepts and ideas must either be immediately grasped or discarded. Speed theorizing is one of the pedagogical activities I have used to try to help learners dwell with theoretical ideas a bit. In this session, we will design a speed theorizing experience; practice some speed theorizing together; and discuss our experience.
---
Jonathan Templin
February 7, 2012
In this talk, I discuss my philosophy about teaching statistics courses, forged from my successes and failures over the course of my career. Instrumental in this approach is the use of technology – both for ways of communicating with students and for providing a mechanism for outside-of-classroom learning. I highlight the methods I currently use in my courses and what I hope to achieve by doing so.
---
Naomi Norman and Barbara McCaskill
February 28, 2012
"Reacting to the Past" 
---
Deborah Tippins
March 20, 2012
"Using Metaphor to Explore Teaching and Learning"
Metaphors are one "tool" in a reflective teaching "toolkit" that can be used to help prospective and practicing teachers make sense of experience. As both words and images, metaphors are a tool which can serve to guide the re-framing of personal constructions of teaching. In this session, I will share several ways that I use metaphors to encourage the development of critically reflective teachers.
---
Keri Valentine
March 27, 2012
This session shows how a semester long blogging community can support creativity, communication, collaboration, and critical thinking. Survey data from students will be shared as well as exemplars of their work. Learn how to support implementing a blogging community with your own students, including the benefits and roadblocks you may want to consider. The instructor is excited to share this successful project in hopes that you too will realize the benefits of expanding your classroom learning environment beyond the traditional four walls.
---
Meg Hines
April 3, 2012
This session is aimed at sharing several tried and true tools/strategies Dr. Hines has learned in her eight years teaching online.  She will share with you what she feels are the three essential elements in an online class (Accessibility, Communication and Evaluation) and ways that she has used various tools and strategies to help support these elements.
---
Fall 2011
Gretchen Thomas
October 20, 2011
Necessity, often called the mother of invention, brought the teaching of a traditional undergraduate course face to face with the opportunity for online conversion. Gretchen Thomas shares the challenges and triumphs of bringing multiple online resources and pedagogy to bear on her course creation.
---
 Dr. Aliki Nicolaides
October 6, 2011
During this session we will explore the benefits, challenges and deeper inquiries about using podcasting to facilitate deep learning and potentially transformative learning in adults. This past summer, I used podcasting in an intensive 4 week  course exploring transformative and transformational learning for leading adult learning. I will share my experience, discuss insights and raise provocative questions for engaged mutual exploration.
---
Online learning faces challenges to motivation for students. In this Innovation 20/20 session, Dr. Kim shares her techniques for using Google tools and more to motivate her students, and connects the research on student motivation to her design of the online course.
---
This Innovation 20/20 session will demonstrate and discuss a "little i" innovation, that is, a relatively small innovation that has led to a nice improvement in the way end-of-course presentations are managed and conducted.  Although this innovation is used in an online course, we feel the approach also would be an improvement in many face-to-face courses.
---
2010-2011 Academic Year
Dr. Lloyd Rieber
October 21, 2010
This presentation by the Director of Innovation in Teaching and Technology provides a brief introduction to the idea behind the "Innovation 20/20 Series," as well as a look into using gaming to infuse innovation into teaching. Lloyd talks about an online game he designed to teach task analysis, an important and fundamental skill in instructional design. The game is played online asynchronously over about 5 days. To play the game, each student in the course takes on two roles: 1) the "writer of lost wisdom," that is, a task analysis of some everyday procedure or topic; and 2) archaeologist in the year 4028 who "discovers" all of these examples of lost wisdom and has to try to guess the identity of each. Click here to read an essay Lloyd wrote about this game that appeared in "Chalk Talk," a book recently published by the UGA Teaching Academy.
---
Dr. Corey Johnson & Dr. Gwynn Powell
November 18, 2010
Johnson & Powell explore innovative curriculum design: four courses traditionally taught separately are now blended into a learning community known as the "Unified Core."  The tenants of unified curriculum design include authentic assignments, senior mentors and doc student incubator, to name a few. This design received the National Innovation in Teaching Award from the Society of Park and Recreation Educators in 2009. Further resources: INSIDE HIGHER ED and The Unifed Core_UGA
---
Dr. Shawn Glynn
January 20, 2011
"Death by PowerPoint" refers to a state of student boredom and frustration induced by information overload, excessive use of the software's features, and instructors who simply read the slides. PowerPoint (PP) can be a convenient prop for poor instructors.  PP undermines learning when it reduces complicated ideas to simple bullet points and elevate style over substance. This presentation by Shawn Glynn will illustrate how to use PowerPoint effectively and avoid its pitfalls. Audience discussion will accompany the presentation.
---
Dr. Joseph Pate
February 4, 2011
Pate offers ideas to trouble common pedagogical practice by resituating the traditional role of the teacher towards both students and content (Palmer, 1997).  Based on the philosophical tenets of Experiential Education and concepts such as the "Student Directed Classroom" (Warren, 1988) the relationships between content, student, and instructor are re-cast through intentional curricular decisions, course expectations and their corresponding assignments, and learning outcomes.  This presentation highlights how innovative and creative course outcomes can emerge from a course focused on  student choice, curiosity, and interest.  The implicit connections required for learning to occur reclaim a primary space in the classroom ethos. Further resources: course syllabus, link to inspiring video on divergent thinkers.
---
Dr. Denise Spangler
February 24, 2011
Dr. Spangler shares two methods used for managing class discussions to limit the contributions of those who "over-engage" and to draw out the contributions of reluctant students. She also shares a rubric for assessing participation in classroom discussions (both for self-evaluation by students and for me to use as the instructor.)
---
Dr. Janette Hill
March 31, 2011


One of the primary criticisms of online learning is that is it not as interactive as a f2f class. I have found that it can be even more interactive – and an engaging environment for everyone. In this session, we'll explore strategies for engaging students in your online classes. Come join the conversation and bring your ideas and suggestions to share!
---
Dr. Alexander Pagnani
April 14, 2011

Online courses are known to elicit a range of strong reactions from students and faculty alike. Some prefer the ease and convenience of online flexibility, while others bemoan the lack of face-to-face interaction and the potential for technological difficulties.  In this session, Mr. Pagnani presents a third option – "partially online" hybrid courses – that he suggests can improve both your students' learning and your own classroom effectiveness.  Using his own prior experiences as a model, Mr. Pagnani shows you how to design and teach a hybrid course, and will explain why this approach may become the future standard in course design.
---
Dr. Bob Fecho
April 21, 2011

A dialogical classroom is one in which literacy is used to immerse teachers and students in an ongoing reflective conversation with the texts of their lives. Such classrooms invite multiple perspectives and encourage participants to call self and other into question. Wikis, online interactive repositories for information and resources, are a Web 2.0 tool that facilitate dialogue both during and beyond face-to-face meeting time. In this session, I sketch the framework that supports dialogical teaching and give examples of how I've used wikis to sustain dialogue in my classes.